I had a quick 20 minutes to do my nails before leaving for the San Jose Sharks game yesterday, so I slapped on two quick coats of ILNP Cygnus Loop Holo I recently got with my first ILNP (I Love Nail Polish Brand) purchase. The results were stunning.
Cygnus Loop Holo is a multichrome polish with linear holo shimmer throughout. It looks different in any light. Sometimes the holo shines, other times it's the multichrome shift!
Above in direct sunlight, below in my car in the shade.
And indoors: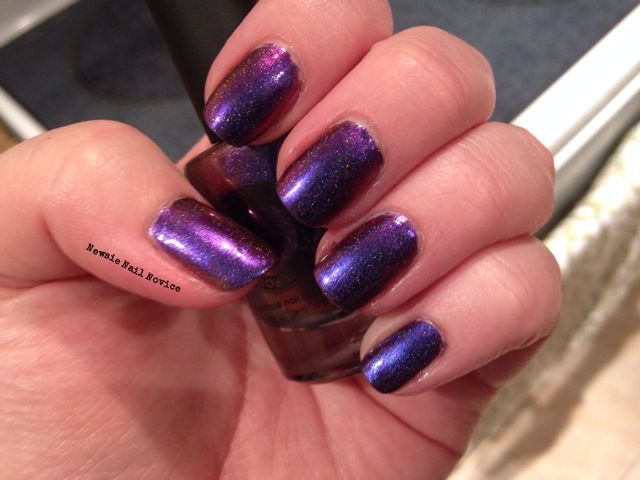 And outdoors again, in indirect sunlight: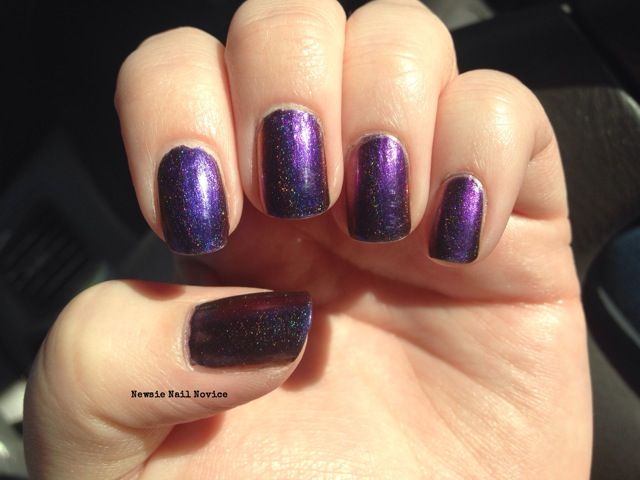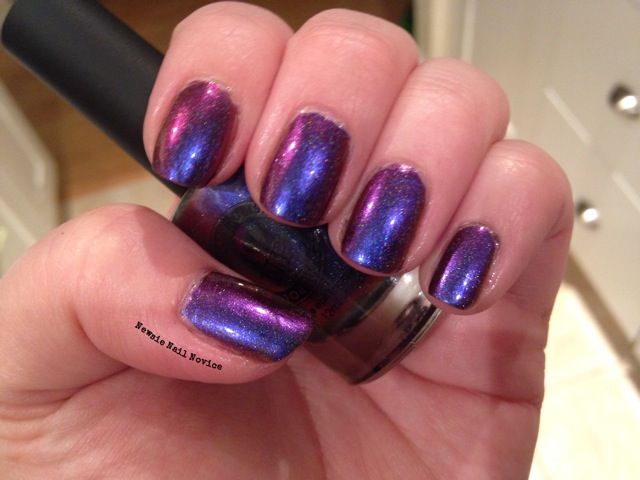 Application:
I did two thin coats, but a third would probably make the multichrome/holo effects shine more, I just did not have time during its application. The polish itself was similar to their other multichrome I've tried
Siréne
, patchy on the first coat but hits full opacity in the second. Normally I would just add a third for good measure. I can't stop looking at these nails, from the duochrome to the holo effects, they are beautiful in any setting. The most dominant color is the darker purple, with the pink and gold shifts more visible in shadier settings.
Where to purchase:
You can purchase ILNP polishes at their
website
. I purchased Cygnus Loop Holo for $12.50. I have been wowed by all the ILNP I have purchased so far, I have one more to try!
Looking ahead:
I know I promised St. Patrick's Day nails, but I haven't had a moment yet. Will hopefully be getting to that tomorrow after work!