I have this lovely wallet that I've been inspired by for ages, and I finally had a free Saturday to sit down and really challenge myself with some quarterfoil nail art.
To begin I started with two coats of Color by Llarowe Nice Melons!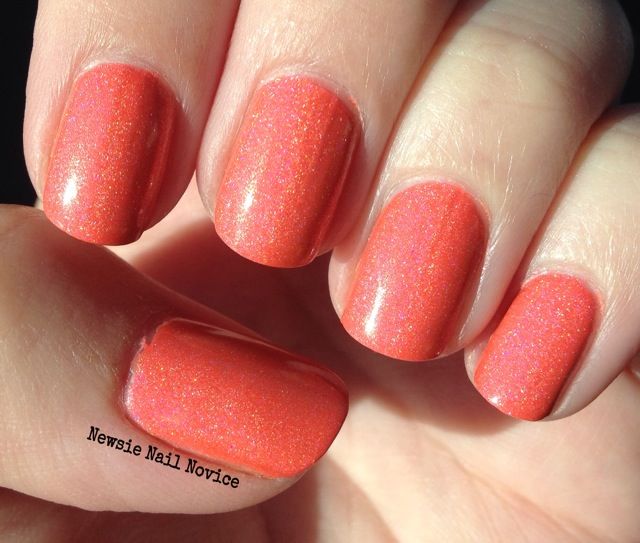 Nice melons is a bright peach holo, that is very bright in the shade or indoors, see below.
My wallet isn't technically quarterfoil, but I thought that design would be the best imitation I could do, since I didn't really have a stamp that would do the trick.
To create the quarterfoil I made clover shapes with a dotting tool using OPI Eurso Euro, three lines down the length of my nail.
Then I used a smaller dotting tool to dot again with Nice Melons over the Eurso Euro dots to create the quarterfoil.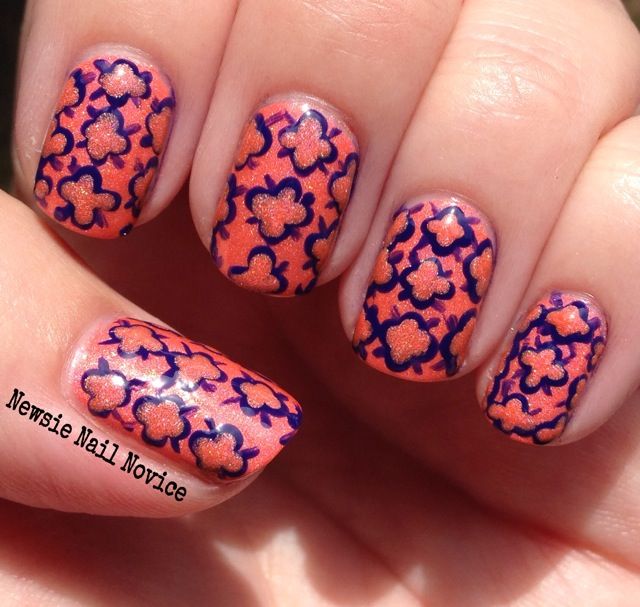 To make the look just a little more intricate and more sophisticated, I added little lines with a small paint brush at the points of the quaterfoil.
Overall this was a very time consuming look, and I did like matching my wallet but did find this a very difficult to accomplish. I guess it's worth it to try it at least once, but I don't know how many times I'll be doing it again.
What do you think? Have you ever tried quarterfoil nails? Have any tricks to make the application easier?