First off, I'm going to start this post by gushing about KBShimmer's In Bare Form. You guys, I think I've found my perfect most beautiful nude polish. I forever have looked for a nude polish that would work with my neutral skin tone.
Now not only have I found it, it applies and wears like a dream and it is HOLO! This is such a perfect polish and I am so happy to have found it.
Seriously, after you've checked out my nail art click on over to the
KBShimmer
website and pick up this
gem
, it's only $8.75 - a steal!
So I did this nail art on a day when I got an awesome nail mail package. I seriously had so many amazing holo polishes in front of me, I didn't know where to start. So when in doubt, use all the polish for nail art!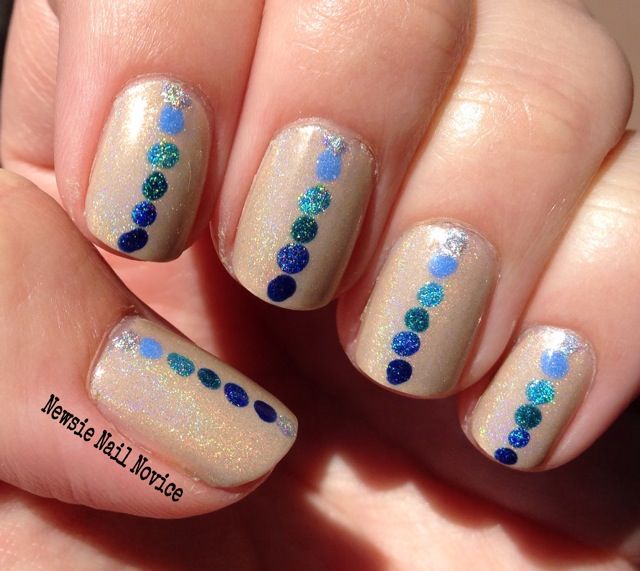 So the dots, from bottom to top are Dance Legend Blanco, Colors by Llarowe Soccer Mom, Colors by Llarowe Chillin' in Paradise, Colors by Llarowe In Another Dimension, Colors by Llarowe Surf My Wave and ILNP Summer Stargazing.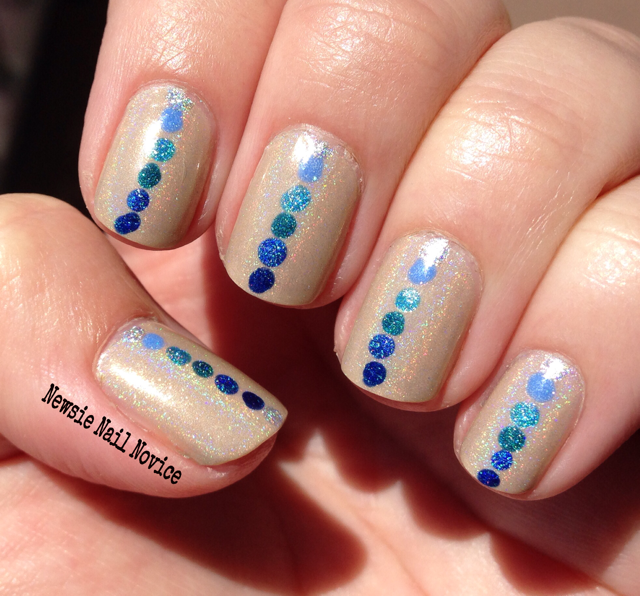 So what do you think of this manicure? I really liked it and In Bare Form made the most gorgeous backdrop for this ombre type dotticure!