Just stopping by to show you some swatches of I Love Nail Polish brand's Rehab. This polish is a vibrant teal shimmer with holo in the sun.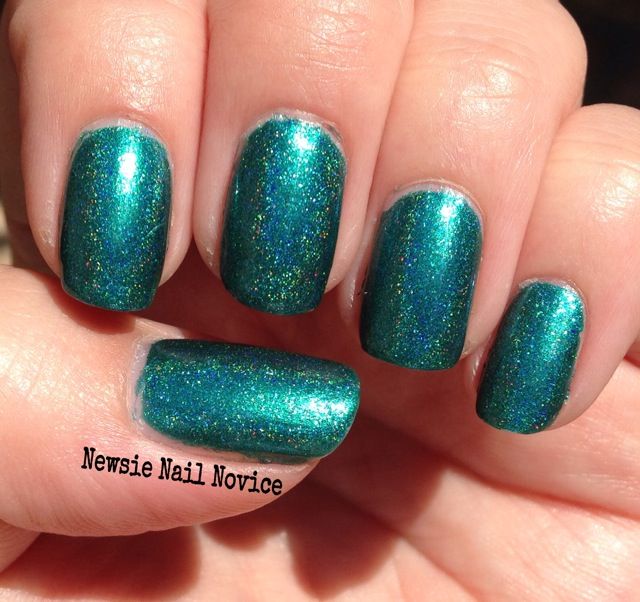 If you see imperfections in my application, I have to apologize, I applied this while relaxing in my mother's backyard while out of town a few weeks ago. I didn't have my usual tools and the sunshine might have messed things up a bit. I still think it looks fabulous!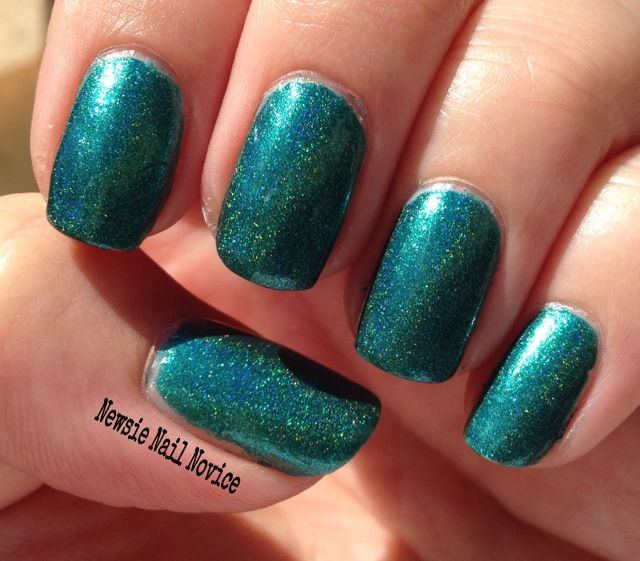 This is definitely a green leaning teal, but it is beautiful in sun, above, and in the shade, below. This color is right up my alley! I love it!
This polish also looks great on toes as well! While I was doing my nails, my mom snagged my bottle an did her toes!
Application:
This was a great formula, went on like a breeze in two thin coats. The polish was a little thicker than an average cream, but it did not make application difficult. I topped it with HK Girl Top Coat, didn't dull that holo!
Where to Purchase:
Rehab is a part of
ILNP
's Summer 2014 collection. I purchased this for $9 in their presale, it now retails for
$10
. It has some amazing sister polishes too - I recently used
Bikini Bottoms
as a pedicure and it was beautiful. Used
Summer Stargazing
in my patriotic Fourth of July manicure too - more on that Friday!