Happy Monday everyone! I think I can only say that because I am typing this up not on a Monday. What is with Mondays? They really can be the worst sometimes huh?
Anyway today I have a sparkle bomb of brightness to share with you. I first fell in love with KBShimmer after seeing their outrageous jelly sparkle polishes that truly pack a punch. Belle of the Mall is from KBshimmer's their Spring Collection and it's a beautiful pink leaning coral jelly glitter bomb!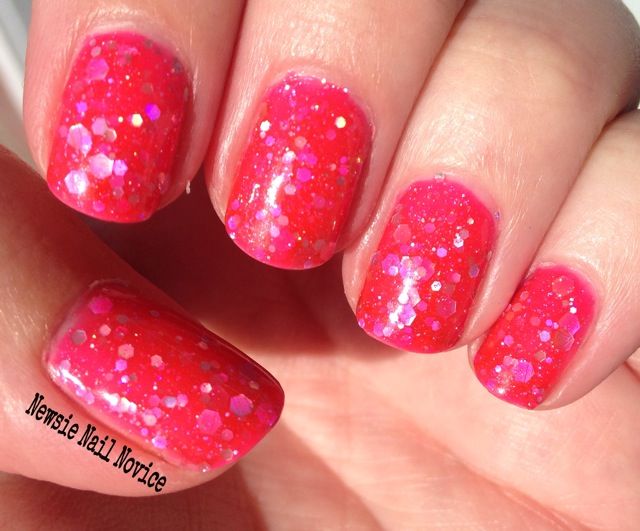 Not only did this polish sparkle in the sun, it was almost neon in the shade! Such a beautiful bright pink color!
This polish consists of holo hex pieces of various shapes suspended in a pink leaning coral glitter that glows in and out of the sunlight!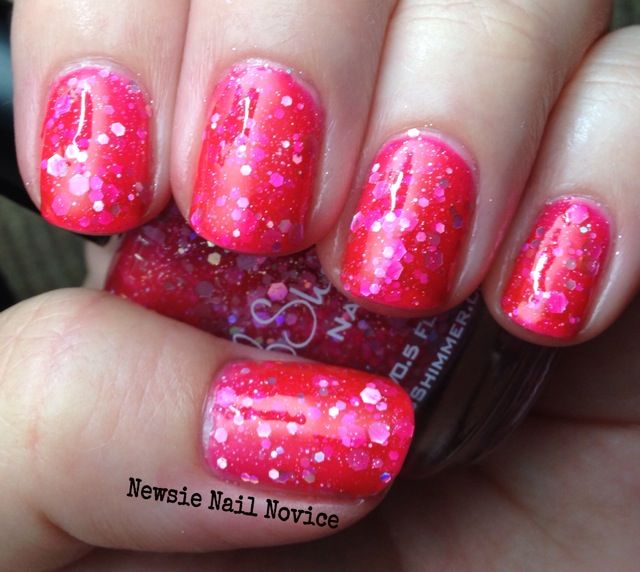 Now, I seriously love glitters, but I seriously hate removing glitters. So I naturally I got a base coat that makes removal easier – here I used Nail Pattern Boldness Glitter A Peel. I have a love hate relationship with this base coat – I love how easy it makes my glitter to remove, but I hate that my manicure lasts less than 24 hours before it starts the easy removal process. I just want to wear a glitter for a longer amount of time (than 24 hours) and have an easy time removing it. But unfortunately that is just too much to ask.
And so I painted my nails the evening before and by 2 p.m. the next afternoon, this happened:
Application:
KBShimmer makes THE best glitter bombs that require no fishing for the various sizes of glitter and went on easy in three coats!
Where to purchase:
You can purchase
Belle of the Mall
from KBShimmer's website for $8.75. Seriously these are some of the most affordable and best quality indie polishes on the market, if you haven't already browse their
site
– they have something for everyone including cremes, holos, multichromes and yes glitter bombs!
P.S. My
MoYou London Stamping Plate Giveaway
is still going on, check out
this post
to enter the Rafflecopter and good luck!