Today I'm showing off the lovely glitter bomb #PSL, which is short for Pumpkin Spice Latte, which every one has a love affair with this time of year (or a few weeks ago before Starbucks brought out the red cups and peppermint lattes).
Anyway, I was seeing swatches of this left and right on Instagram and I just knew I had to have it!
This glitter bomb is packed with gold, burnt orange, copper and holo glitter pieces. It is a gorgeous mix of sparkly autumn. I loved it. I used four coats to obtain this opacity, and then used a double coat to top coat to make it smooth and sparkly!!!
So shortly after getting this polish in the mail, I saw a
beautiful manicure
Serene at Copycat Claws did with some sparkly gold polish and I knew I had to recreate it with #PSL! I used nail vinyls to get this look!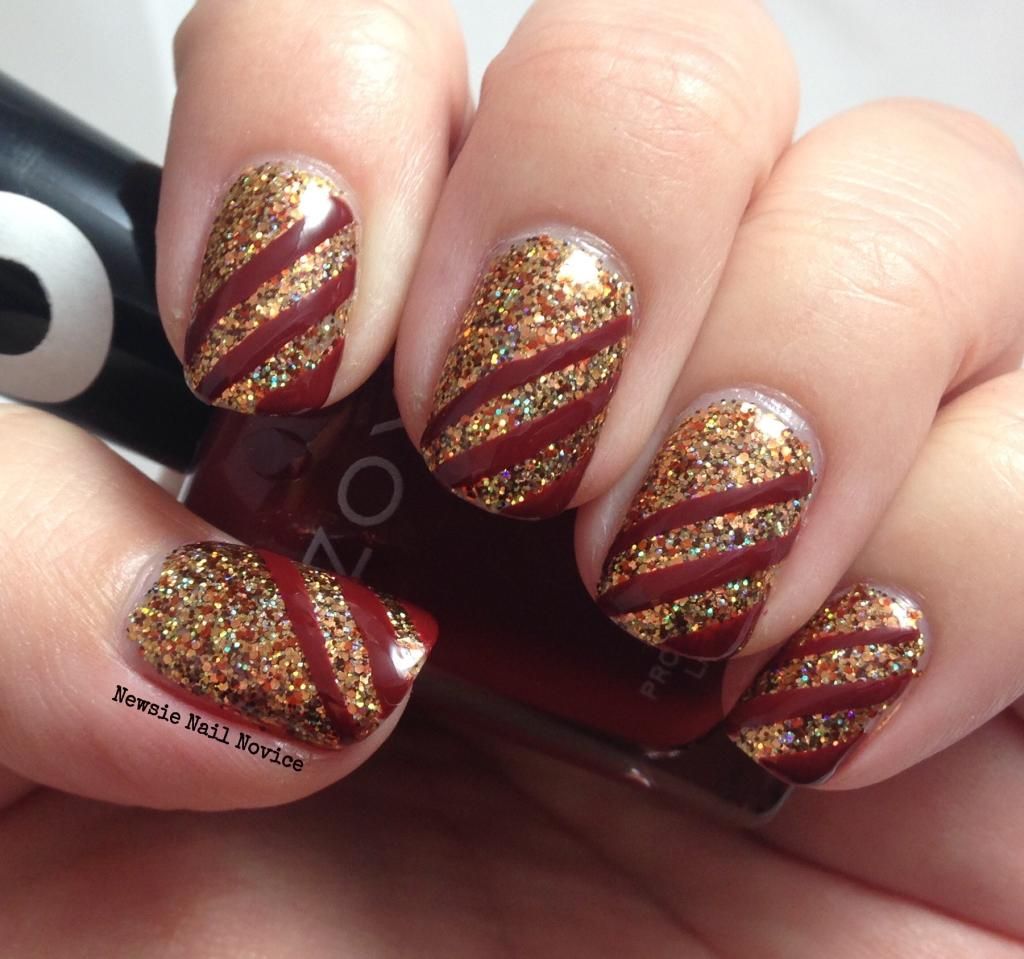 I knew that Zoya Pepper would make the perfect paring with #PSL and I just totally loved this manicure! I was working my mom's show while wearing these nails. Apparently when you are cashiering, people really notice your nails. At least a lot more than my day job as a writer. But so many asked if they were stickers. Grrrr. I don't know why that irks me but it does!
It's also gorgeous in the sun as you can see above!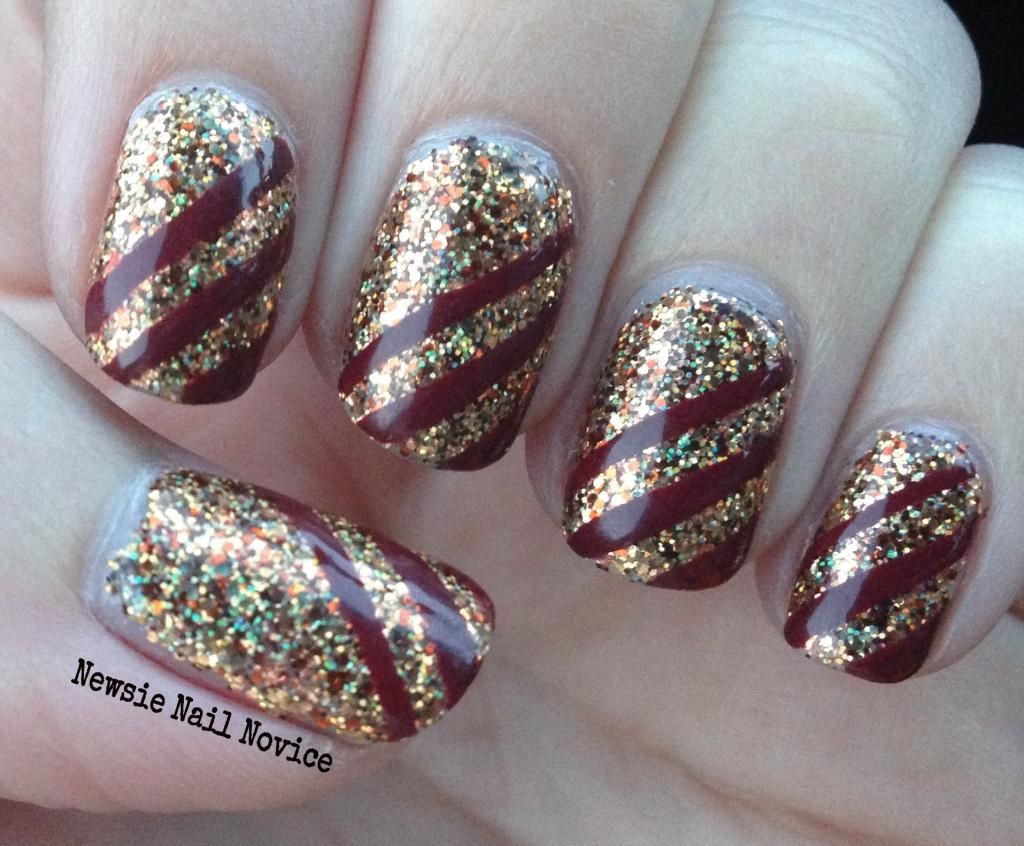 I also wanted to say thank so much guys for sticking with me as my blog posts are a bit sporadic! I'm currently starting a Holiday Nail Challenge, and I can't wait to show you all I'm going to be working on. And so I'll leave you with a shot of my cat Patty, hogging my light box while I was trying to shoot these nails!