You guys, I love fall. And I love the fact that I get to work in a town with the most beautiful trees. I mean take a look at my background on my iPhone, I truly love these trees.
These trees are the Chinese Pistache, and Los Altos is full of them. They are green most of the year, and then every year in November, the leaves turn from green to yellow to the most magnificent neon orange-red. So in honor of these trees, I created a matching manicure.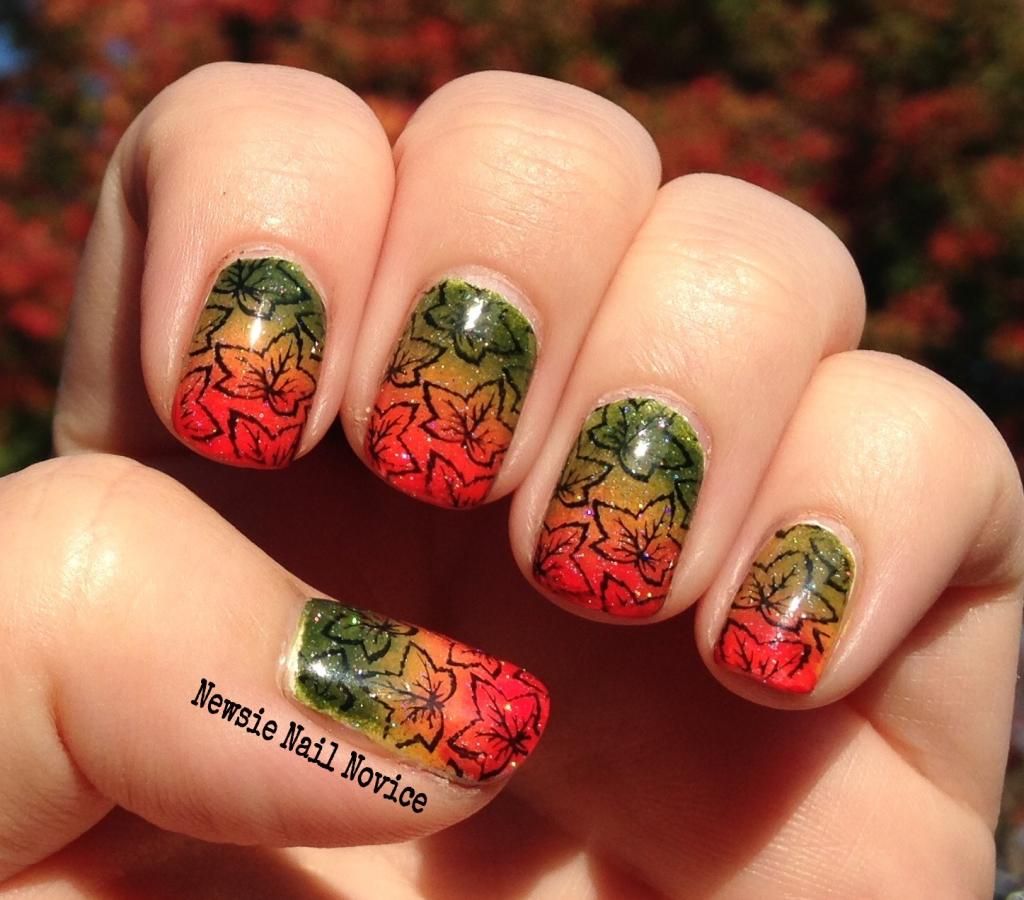 I mean I love this manicure so much, not only am I currently wearing it, I was originally going to wait to show you all this until Wednesday (to stick to my normal posting schedule). But I literally could not wait to share with you the amazingness that is this manicure. I think this might be my most favorite nail art ever!!!
To start this manicure I did two coats of Sally Hansen OMGhost (which has a great formula, except for some minor bubbling, and is especially great for stamping). After that I sponged on a gradient of Zoya Shawn, Kiko Melon 356 and OPI Red Lights Ahead Where (which is I think my most favorite coral creme of all time, see my blog header).
And then, because I still am super critical of my gradient, I added a layer of China Glaze Fairy Dust, because Fairy Dust covers a multitude of mistakes. To finish it all off, I stamped my favorite fall stamp ever, Bundle Monster BM H-11. I still feel like my gradient skills need some work, but practice makes perfect and I just truly love this manicure to death!
I never want to take this off, I am so in love with it! What do you guys think? I know a lot of us are all working on holiday nails in preparation for the fun holiday season, but I just can't get over fall. I haven't quite accepted winter is coming, because really in California, does winter ever really arrive?