You guys, I'm not going to lie here. I am exhausted today. Yesterday was election night, and for a reporter that means you work through the night basically. I did not go to sleep until 1:30 a.m. and then rolled out of bed to post more election number updates at 6:30 a.m.
Yesterday was so busy, in fact, I forgot to blog. So here I am election reporter hangover and all, bringing you this nail art. That is dedication my friends!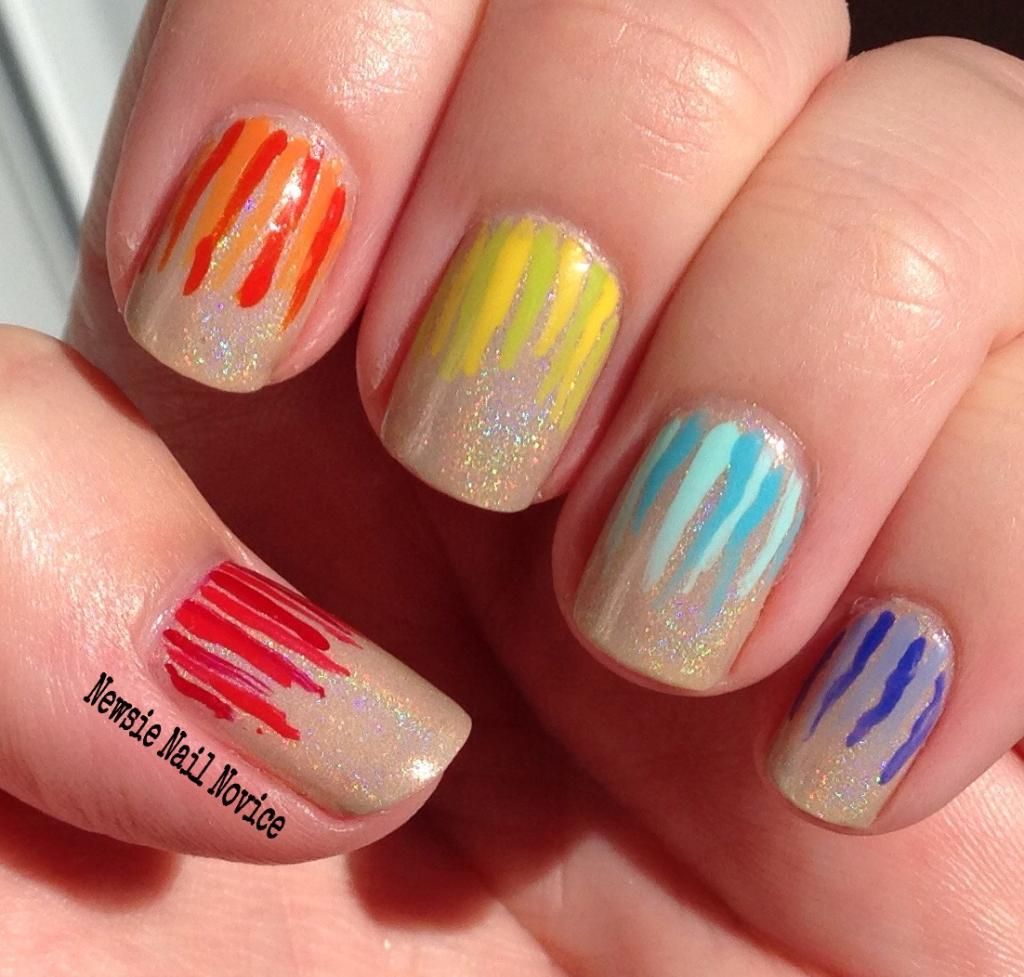 I was inspired by The Nailasaurus
rainbow waterfall nail art
. She is a pro, I love those nubs of hers.
Anyway for the base of this manicure, I used KBShimmer In Bare Form, the most gorgeous nude holo! Basically my holy grail nude.
Using a tiny brush using light light strokes, I created the waterfall. I used about a million polishes in this look, so I wont list them all here. But if you are curious about what a color is, ask in the comments and I'll do my best to remember!
So what do you think about this look? I so loved it! I just love anything rainbow colored, thus my true love of holo polishes!
Anyway, election coverage is still not over for me. The races in the school district I cover are still too close to call. The bond measure is only ~9 votes shy of its 55 percent approval threshold and one board member race is a difference of 29 votes. The county still has more than 1,000 ballots to count and won't update numbers again until 5 p.m. It's going to be a looooooong day.