So I was recently lusting after some beautiful blue holo polish that was included in
Llarowe's A Box, Indied
for April. Obtaining an A Box, Indied can be difficult, because they are highly sought after and usually contain polishes you can only get if you get your hands on the box. They are also $50, which is expensive for most people. Myself included.
Anyway I was really wanting Different Dimension's The Lovers, The Dreamers and Me polish, which was only available in the A Box, Indied. So I went into project mode to see if I could recreate the polish. First off, I'll show you some swatches of it from a fellow blogger over at
Cosmetic Sanctuary
. Lisa was kind enough to share her swatches with me, so go visit her site and take a look around! I'm sure you'll love it!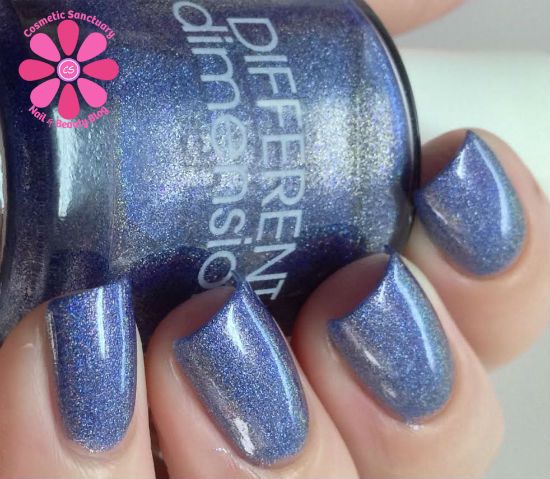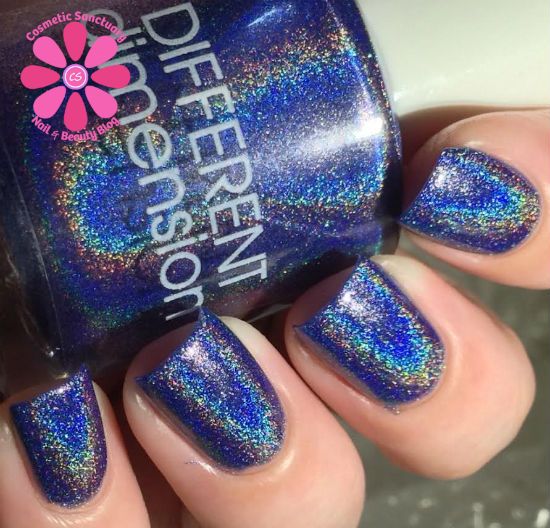 The Lovers, The Dreamers and Me is a bluish purple holographic polish. The to photo is under indoor light with the bottle light right under a bright light (close to sunlight).
Here is my recreation!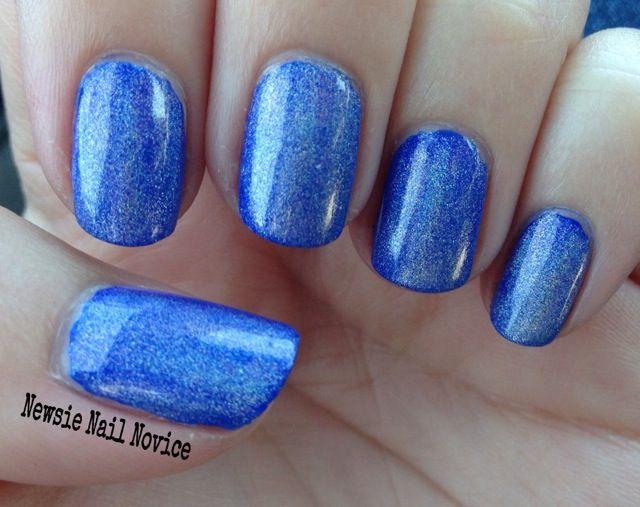 I used two coats of a cobalt blue polish I own, Essie Butler Please, and a coat of my favorite linear holo top coat, Colors by Llarowe Leather and Lace. I think I got pretty close, but my blue is a bit brighter, and less purple toned. But I'm happy with my imitation nonetheless.
I really need to practice doing more work with my current polishes. I definitely need to take a break from buying polishes. I need to take up more nail art as well. Just got some new stamping plates from MoYou, so expect some fun nail art coming up soon!