One nail art technique I have never tried but always wanted to was the gradient. Today I have to share with you my first attempt, a teal gradient using a slew of Zoya polishes.
To begin I started with a coat of Zoya Neely, a beautiful mint green which is perfect for the spring. The other two shades I used was Zoya Wednesday and Zoya Alexa.
To complete the gradient, I used a makeup sponge and painted stripes of the colors, from lightest to darkest. I waited until Neely was dry and then sponged on the makeup sponge, moving vertically from the top of the nail to the bottom.
To be honest it was an absolute sticky mess! Part of me thinks it is maybe because I didn't let the basecoat of Neely dry long enough (Zoya's can take a bit longer than most polishes to dry) and the final result was a little more subtle than I had hoped. I guess that's because I used all the same shade of color.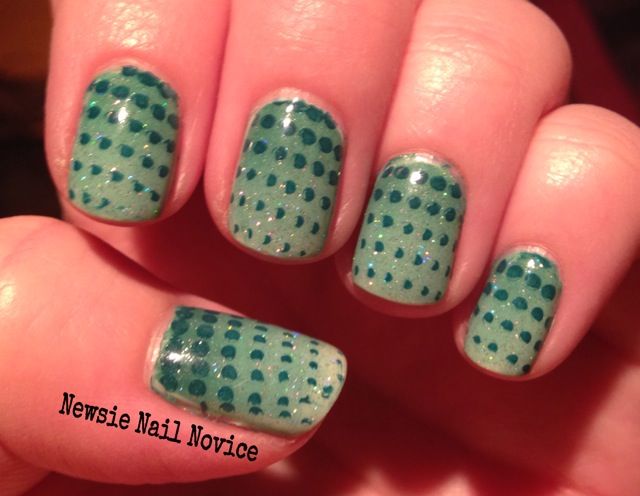 To bring out the gradient, and make it more obvious, I used a Konad M60 – the dot gradients, with a darker teal polish (Essie Go Overboard) to make it more obvious. Before stamping though, I added a layer of China Glaze Fairy Dusts, so that the dots would float on the top of the manicure.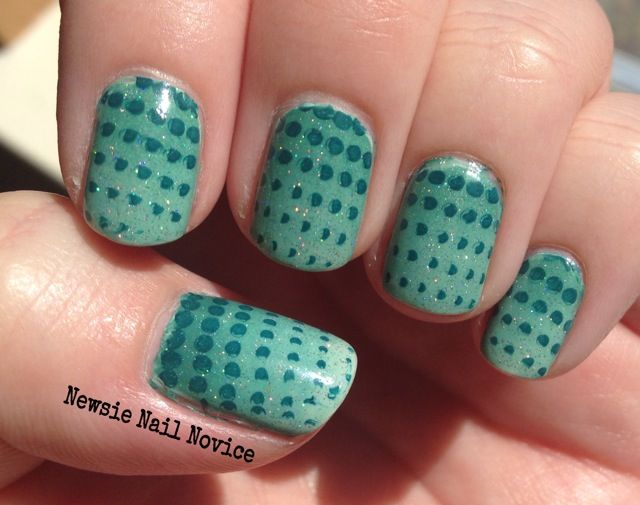 I really liked the final results of this manicure, though it was extremely involved and took a lot of time. Next time I think I'll try and make a more obvious gradient (not use different shades of the same color).
What do you all think? I was pretty proud of the final result, it was my biggest nail art achievement to date!