Today I have a review of Indigo Bananas We Are The Music Makers from their Willie Wonka collection. This is a gorgeous sparkle with a duochrome shift from teal to violet.
The shift is apparent indoors and outdoors, but harder to capture on camera than some color shifters I have been wearing lately.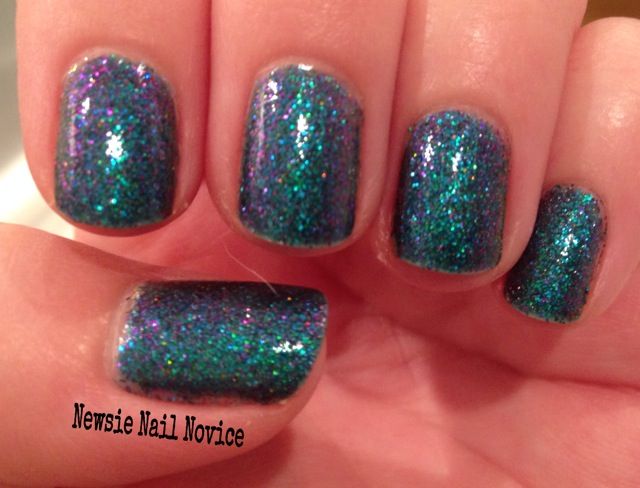 Outside shots shown below.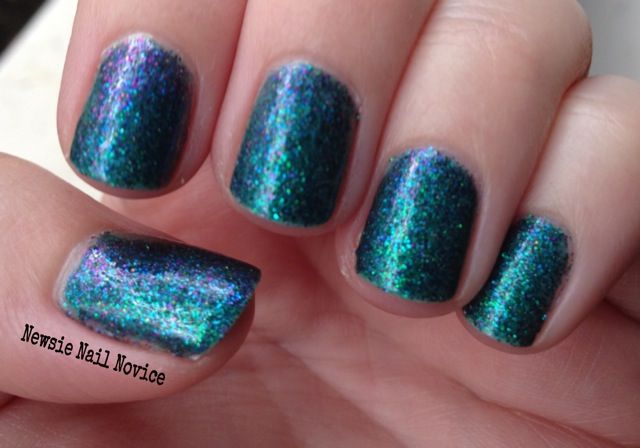 This color is so beautiful and I originally saw used in an
aquatic-themed nail art by The Mercurial Magpie.
I plan to use it for the same purpose at some point.
Application:
Some people wear this polish with a coat of a darker polish underneath, but I used three coats for opacity and accurate measure of color since this was my first time wearing it. It had a bumpier finish, as sparkle polishes do, but was easy to even out with top coat. Unfortunately this one chipped on me within a day of application, but I want to blame that more on the HK Girl Glisten and Glow top coat than the actual polish itself. HK Girl Glisten and Glow just does not want to work with me, I wonder why so many other people absolutely rave about it! But I get it, not every polish works with every person's body chemistry.
Where to Purchase:
Indigo Bananas
has their shop on Etsy and the great thing about this brand is you can get either the larger bottle or the mini if you are just testing it out. I purchased my mini bottle (8ml) for $7.25. I remember it taking a while to ship to me though, but that might have been a glitch in their system or something. Don't not check out their store on account of that, they have some amazing polishes in there!
What do you think? I know my photos weren't the greatest in this post, but I was always trying to capture that color shift which makes this polish so special! Enjoy!