Recently my friend Sarah Lynn over at Tunay Na Mahal sported some very gorgeous
neon yellow skittle nails
and it inspired me to do a take on neon yellow myself!
I started with a coat of white polish on all my nails (OPI Alpine Snow). Then I used nail vinyls for the black and white chevron and I painted two coats of China Glaze Celtic Sun on the thumb, pointer and pinkie nails.
Because I didn't have Painted Polish's Drunk on Holo yet (as Sarah Lynn uses in her skittles) I used a finer holo glitter polish – China Glaze Glistening Snow.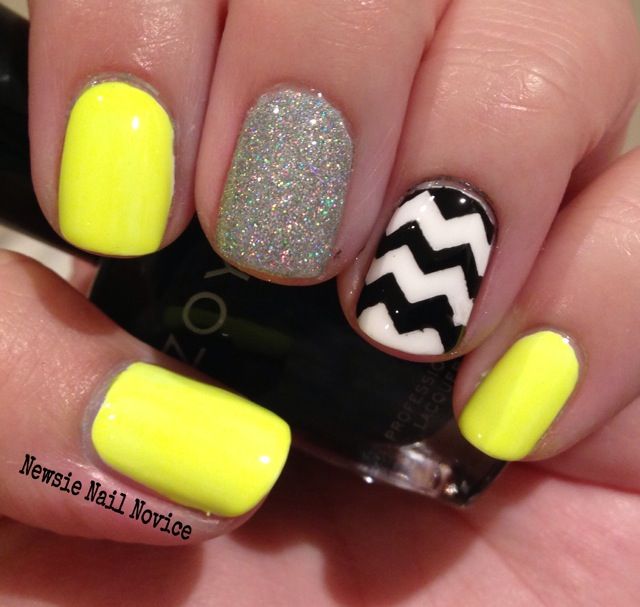 Overall, I liked this look, but it took too many layers of nail polish for me to reach my desired opacity between the neon formula and the white base.
What are your favorite way to wear nail skittles? I really like to wear them when I know I won't have a lot of time to do my nails that week. If I have multiple designs on my nails, I always hope I won't get as bored with the nails as quickly.